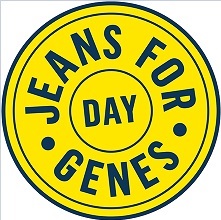 Once again we are supporting Jeans for Genes by holding a non-uniform day on Friday 17 September 2021.
We will be celebrating Jeans for Gene Day to raise funds and awareness for all children affected by genetic disorders - something which I know is very close to our hearts.
By getting everyone to wear jeans we can help to fund projects that provide nursing care, equipment, activity weekends, online support and counselling therefore pupils and staff can come to school in their jeans for a £1 donation (in cash).